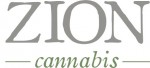 Description
Pot retailer in Portland, Oregon
Zion Cannabis is perfectly nestled in the southwest corner of downtown between Portland State University & OHSU. They are a one-stop-shop for all of your cannabis needs. They are open from 9am-9pm 7 DAYS A WEEK, offering a variety of high quality edibles, flower, & concentrates to the OMMP community.
Long before they broke ground on their downtown Portland dispensary, Zion Cannabis spent considerable time toiling over what the ideal OMMP dispensary would look like. They knew from the outset that they would only carry the very best medical cannabis products available. After many days of careful consideration, they discovered that all of them share some other core values: (1) education; (2) safety; and (3) community. Zion Cannabis values you being educated about how to find the best possible strain for your medical condition, so they've integrated terpene profiling into their menu system and hired the most brilliant budtenders in Portland to answer your questions. They value your safety, so we set a new standard for pesticide screening well above what the law requires. And we value your community. Because it's our community too, and unlike any other industry, the cannabis industry should be about coming together as a community, because it's been a long struggle to get where we are today.
Zion Cannabis is also extremely excited to bring you online sales for pickup in their lobby. Because they know you get busy, and saving you some time is the least they can do to help.