San Jose

Description:
Amsterdam's Garden is a non-profit 501 (c)(3) medical marijuana dispensary in San Jose. They are dedicated to providing safe and legal access for San Jose area patients. They are in full compliance with California Health and Safety code §11362.5(Prop 215) and SB 420.
They only carry the high quality strains. in fact, the name "Amsterdam's Garden" was inspired from the marijuana capital of the word – Amsterdam, known for its fine medicine and cannabis culture. They are a knowledgeable team of professionals who care about their patients individual needs. It is through a nurturing and personalized relationship with their patients, that they will be able to improve their quality of life.
Amsterdam's Garden is located in the beautiful "Minerva Building", right in the heart of Silicon Valley, next to the HP Pavilion, Santa Clara University, San Jose International Airport with easy access to highways 87, 101, I-280, I-680 and I-880. Only 40 minutes from downtown San Francisco, provides easy access to many Bay Area businesses. Street side and handicap parking is available along The Alameda and behind the building
Amsterdam's Garden cannabis club specializes as a full service San Jose Medical marijuana dispensary providing legal and safe medical marijuana for Bay Area Prop 215 patients. Amsterdam's Garden provides the highest quality organic cannabis, strains, oils, concentrates, and edibles.

Description:
Haborside showcases the finest quality cannabis products and a large selection of artisanal accessories. Browse through our extensive menus and order online for delivery or in-store pick-up.
It's important that you have the right medicine that works for you. If you are not completely satisfied with your online order after it arrives, simply return it through the delivery service. We guarantee all orders.
Same-day Delivery Available
The extensive menu featured at our Oakland location is available to you with online ordering. Have your order delivered same-day or if you prefer, you can pick-up your order at the location nearest you. Here's how it works.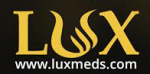 Description:
Lux is a San Jose Cannabis dispensary that provides high quality medical marijuana to San Jose patients. Our medical marijuana dispensary prides itself on having a friendly and knowledgeable staff along with large selection of strains, concentrates, and edibles. We test each of our cannabis strains for thier Cannabinoid profile with SCLabs, helping our knowledgeable staff recommend the best medicine for the diverse ailments of each member.
It is centrally located off of Highway 87, only blocks from The Plant shopping center. We are close to major freeways and thoroughfares.
Lux is a grassroots, community-based San Jose dispensary that offers support and alternative health resources to patients facing health challenges. Our primary goal is to advocate a proactive approach to health management by providing a local, affordable, and safe environment to dispense medical marijuana.
We are happy you are interested in becoming a member of Lux. We provide our members with the best medical marijuana San Jose has to offer.