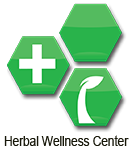 Description
Herbal Wellness Center is your dispensary for quality medication. Our mission is to always deliver the finest marijuana products including world class strains of flower, wax, shatter, edibles, clear, oils and Vapen. Where others focus on the lowest prices, we focus on patient experience and marijuana strains you have to tell your friends to try.
Our flower starts with an idea. Like all things, when given time and love, it flourishes into something amazing. Our flowers let us know when they're ready – we won't release it until the nose says so! Our dedication to quality begins in our state of the art cultivation facility, continuing through the patient experience, into your home when you open your purchase for the first time.
The goal of concentrates is to eliminate all plant matter and extract the resin glands from the plant matter. The solution is strained and purged to remove all plant matter and solvents from the product. There are various forms of concentrates from cannabis wax, shatter/amberglass, oils, clear, for dabbing and Vapen cartridges and syringes. Our staff is ready to explain to you their uses.
The Herbal Wellness Center carries a large variety of edibles chosen from select distributors. Our hand-picked selection represents the best of the best currently available on the Arizona market, including the Sugar Hi brand infused with only the finest marijuana flower and clear. Our concentrates and Vapen is made from the purest clear extracts offering you a more potent medical solution. Edibles are a great way for patients add variety and to ingest the medical marijuana they needs through a wide array of products and flavors. If we won't eat it, we won't sell it.