albuquerque

Description
Medical marijuana dispensary in Albuquerque, New Mexico
High Desert Relief, Inc. is proud to be a Non-Profit Licensed Producer for the Medical Cannabis program for the State of New Mexico.
High Desert Relief is comprised of passionate, like-minded individuals who believe in a patient's right to choose gentle medicine.
It is their mission to provide the highest quality medicine possible through our relentless devotion and our responsibilities to you.
They promise to be honest, compassionate and safe while striving to provide the best services imaginable.
They accept the responsibility and acknowledge that the patients are their first priority.
Their leadership is comprised of a group of extremely talented persons. It includes three patients; one is a Registered Nurse and administrative house supervisor qualified to educate in patient confidentiality, another is a retired police official who believes in his right to choose his medicine, and the third patient remains extremely passionate about educating patients in the benefits of the Lynn and Erin Compassionate Use Act, having experienced great benefits personally.
Also on the board is a Registered Nurse serving in the oncology field while working towards a Nurse Practitioner's license and two businessmen who have a background of extensive community outreach, business development and ownership experience, as well as a the creation and a current leadership role within a New Mexico non-profit organization.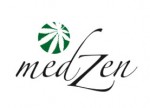 Description
MedZen is a licensed, non-profit medical cannabis producer with a convenient pickup location in the Rio Rancho/Albuquerque metro area. At Medzen Services, their main focus is to serve those patients in need, who are licensed by the New Mexico Department of Health Medical Cannabis Program. All of their medication is grown organically, without harmful pesticides.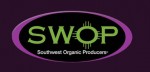 Description
At Southwest Orgabic Producers (SWOP), in accordance with their mission to provide safe, quality medicine for their patients, they have always and will continue to test every harvest and every strain for THC, CBD and CBN potency, in addition to the less often tested microbiology; E-coli, salmonella, mold, and yeast. All of their medicine is processed, packaged, and sealed in either mylar packaging or tamper-proof glass jars, under strict sanitary conditions. As a producer, they feel that testing and providing safe medicine is  their greatest responsibility to their patients. They believe patients themselves have a right to the safe access of safe medicine and to know exactly what it is they are getting in their medicine.