Description
Pot retailer in Vancouver, Washington
New Vansterdam is the premier cannabis market in Vancouver-Portland Metro. Their doors opened on July 11th, 2014 in the heart of Vancouver, Washington. Since that day, they have been grown to become the top selling recreational establishment in he Evergreen State.
New Vansterdam delivers the largest variety of marijuana, helpful advisors, and the information you need to make the best decision. Their store has been transformed to introduce self-service kiosks, a new mural, a wall of product, and many more.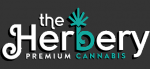 Description
Pot retailer in Vancouver, Washington
The Herbery is Portland areas premier recreational marijuana dispensary. Regardless of the industry, they believe businesses that provide the best possible experience for their customers tend to have the most success; they are applying that approach to marijuana. Their friendly staff will greet you with a smile, answer your questions, and help you find the cannabis products that work best for you. Their facilities are very clean and you can browse around to find what you're looking for.
They work with local marijuana growers who focus on organic methods that produce premium cannabis. Similar to the way a microbrewery inspects the hops they use in beer, they make sure the plants they buy are healthy and vibrant.
The Herbery provides the highest quality and best selection of cannabis products at reasonable prices in a friendly, fun, and professional environment.