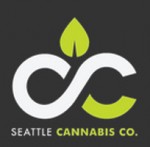 Description
Pot retailer in Seattle, Washington
Located near the on-ramp for the West Seattle Bridge on 1st Avenue in Seattle's Industrial District, Seattle Cannabis Co. offers a wide selection of top shelf, locally-sourced cannabis products from over 20 of Washington's top producers. We offer a wide variety for marijuana products including flowers, concentrates, edibles and smoking accessories. Whether you're looking for calming indicas, uplifting sativas or something in between, SCC has the strains you want. All strains are clearly labeled with THC and CBD content for your convenience. If edibles treats are more your speed, choose from delicious brownies, cookies, candies and more – all produced with a consistent dose of either 5mg or 10mg of THC.
With a range of glassware, vaporizers and rolling papers as well as an on-site ATM, Seattle Cannabis Co. is a one-stop shop for all your marijuana needs. Our friendly staff is ready to help everyone from first-time smokers to seasoned ones. Feel free to talk shop or to ask us your questions. The Seattle Cannabis Company is dedicated to providing the best possible experience for all their customers regardless of your cannabis knowledge and experience.