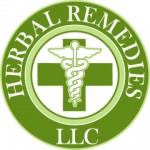 Description
Medical marijuana dispensary in Quincy, Illinois
Herbal Remedies is a locally owned and operated medical cannabis dispensary that focuses on the education, well-being and pain management of their patients. Their goal is to provide the highest quality medicinal cannabis products and the best possible patient experience in a comfortable, safe and professional atmosphere.
One of the goals of Herbal Remedies is to educate the general public on Illinois' medical marijuana law and to broaden the understanding of the people most affected. The staff at Herbal Remedies offers free consultations and assistance to patients in filling out and submitting documentation necessary in submitting his or her application for a medical marijuana patient ID card.
Accessibility, safety and comfort are very important to them and their patients. Their luxurious facility is designed to accommodate patients from all walks of life and ensure everyone else feels at home when picking up their medicine. Customer Service is a top priority at Herbal Remedies. They treat all their patients like a member of the family. Their staff is specially trained on the variety of medical cannabis products available ranging from raw flowers to edibles, tinctures and topical lotions.