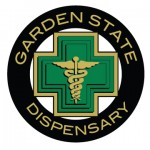 Description
Medical marijuana dispensary in Woodbridge, New Jersey
Garden State Dispensary is New Jersey's premiere medical marijuana dispensary. It offers five-star customer service, top quality medical marijuana, and competitive prices in a safe private environment. Garden State Dispensary is a not for profit company dedicated to providing the finest quality medical marijuana to its patients. All of their medicine is lab tested and thoroughly screened so that their patients have the best medicine available.
By bringing their experience and abilities to New Jersey, they have the opportunity to help patients on a truly significant level. Garden State Dispensary takes pride in the fact that they plan to produce and provide to patients lozenges, tinctures, and topicals which are all a good alternative to smoking medical marijuana. The secret to this success is going above and beyond the industry standard when it comes to dispensing and making customer service their top priority.
Their trained professional staff can educate you on various strains for your medical conditions, methods of consumption, responsible cannabis use, and the wellness benefits of cannabis. They have helped thousands of patients achieve a better quality of life, and their mission is to help thousands more.
Medical marijuana is a medicine, not an intoxicant. It's about being well at Garden State Dispensary not about getting high. From the moment you make an appointment with them your care, health and well being is their top priority.
To carry out their mission they have employed some of the brightest and most talented minds in the cannabis industry. Their experienced cultivation team is lead by a Cannabis Cup winning grower and a nationally recognized horticulturist. Their patient research and counseling program is lead by a PHD neurologist and psychiatrist with 15 years of experience conducting pharmacological translational research, including groundbreaking research involving the therapeutic role of medical cannabis.
Hours of Operation
Monday: 10:00am - 6:00pm
Tuesday: 10:00am - 6:00pm
Wednesday: 10:00am - 6:00pm
Thursday: 10:00am - 6:00pm
Friday: 10:00am - 6:00pm
Saturday: 10:00am - 6:00pm
Sunday: 10:00am - 6:00pm