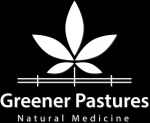 Description
Medical marijuana dispensary in Bozeman, Montana
They believe the education and purchase of medical marijuana doesn't need to include Bob Marley memorabilia and excessive pot leaf décor.
It should be focused on the patient and providing a secure location with knowledgeable staff to guide the purchase process.
They aim to eliminate the stigma around purchasing medical marijuana by offering Southwest Montana a comfortable clinic, educated and attentive staff, and the highest-grade strains available.
At Greener Pastures, they strive to deliver an exceptional experience from the moment you walk in their safe and comfortable high-end dispensary. Let their staff help you choose the most effective strain for what ails you.