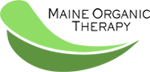 Description
Medical marijuana dispensary in Ellsworth, Maine
Maine Organic Therapy is dedicated to enhancing the quality of life for their patients by providing affordable, high-quality medications for individuals with debilitating medical conditions. Their business philosophy is rooted in scientifically-backed results of successful treatment utilizing natural medicine. Millions of people every year take over-the-counter and prescription medication, which often leaves them suffering from side effects. Many of the same illnesses are alleviated with medical marijuana, decreasing the number of side effects exponentially.
They provide a secure, discreet, and educational dispensary where their patients can privately learn treatment options available utilizing medicinal marijuana. For patients that have chosen to pursue medicinal marijuana as a treatment option, and hold a registered patient identification card, they will provide access to a variety of high-quality, pathogen-free medical marijuana. Recognizing that various strains and varietals have unique properties and effects on patients, they will offer a wide range of products. Utilizing the latest growth techniques, they products are cultivated to maximize the medicinal properties of marijuana.