Description
Hollyweed is a high grade medical marijuana dispensary located in Los Angeles, California. Hollyweed has been serving medicinal marijuana to the greater Los Angeles area since 2006. They are Pre-ICO #67 and Proposition D of Los Angeles, California compliant medical marijuana dispensary.
Hollyweed offers high-quality medicinal marijuana to patients in Los Angeles, California suffering from various chronic disorders and physical bodily pains. They provide organically grown supreme quality and private reserves quality indoor medical marijuana and organically grown light deprivation and outdoor medical marijuana. They also provide weekly specials and happy hour discounts, 1/4oz, 1/2 ozand 1oz specials everyday. They provide the purest forms of extracts, shatter, crumbles and wax, water-based bubble hash, and top-shelf kief, by Royal Extracts, West Coast Cure, Killer Kreation, King Concepts products. Their Los Angeles marijuana dispensary carries marijuana infused edibles like Kiva, Cheeba Chews, Korova, Bhang, Venice Cookie Company products and many others . Their experienced and knowledgeable budtenders are there to serve their medicinal marijuana patients in the most friendly environments.
They are proud to serve medical marijuana to the greater Los Angeles communities of Los Angeles, Downtown, Hollywood, West Hollywood, Venice Beach, Santa Monica, Beverly Hills, West Los Angeles, Midtown, Mid City, Culver City, Miracle Miles, La Brea, La Cienega and Robertson. Description
Medical marijuana dispensary in Los Angeles California
Kushfly is a medical marijuana dispensary located in Los Angeles, California. They are a nonprofit mutual benefit corporation that takes pride in servicing California medical cannabis patients.
They provide medical marijuana delivery in Hollywood, Los Angeles, San Francisco, San Diego and all other cities in California.
Kushfly delivers compassionate Health & Safety Code sections 11362.5(b)(1)(A), 11362.7(h), 11362.765 and 11362.775 Compassionate Use Act and Medical cannabis Program Act.
Kushfly can provide your Medical Marijuana in a way no other service can in the right way: inexpensively, quickly, quietly and discreetly. It only takes seconds to join their collective!
Fill out their membership application form, upload your required documents and you'll be approved as a member of our collective in a few minutes after your sign up request. 420 delivery in the highest quality.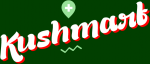 Description
Kushmart has a large selection of marijuana flower, vapes, concentrates, and edibles. Located in downtown Los Angeles, Kushmart is a provider of medical marijuana medicine for patients in California.
Kushmart's mission is to provide their patients access to the highest quality medicine and the most knowledgable volunteers in the safest location.