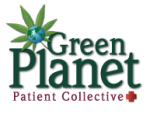 Description
Medical marijuana dispensary in Ann Arbor, Michigan
Green Planet is a nonprofit group of patients and caregivers working together to assist medical marijuana patients and share information about medical marijuana, its cultivation and efficacy in the treatment of a patient's condition.
Green Planet offers safe access to consulting and dispensary services for registered medical marijuana patients suffering from AIDS, cancer, glaucoma, multiple sclerosis, hepatitis C, Crohn's disease, chronic pain and other debilitating conditions.
They are a private member based educational club consisting of a closed network of patients and caregivers operating in full compliance with State and local laws. Green Planet provides a safe and secure environment for caregivers and patients to meet and become connected through the Michigan Medical Marijuana Program Registry.