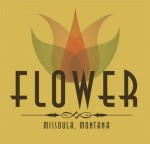 Description
Medical marijuana dispensary in Missoula, Monta
Flower is a cannabis dispensary located in the heart of beautiful downtown Missoula, Montana. It is owned and operated by one of the areas most established and well respected providers.
At Flower, they believe it's important to work hand in hand with your provider to establish a pain management therapy that works for you. They can help you find a doctor to obtain a medical marijuana card, keep you up to date with the latest in Montana medical marijuana laws, and if you have a card with them, provide you access to buy medical cannabis . They can help you navigate the sometimes confusing world of legally obtaining medical cannabis to treat your condition. They've even created some Videos to help. Give them a call during business hours, and they'd be happy to assist you in any way they can.
They believe the education and purchase of medical marijuana doesn't need to include Bob Marley memorabilia and excessive pot leaf décor. It should be focused on the patient and providing a secure location with knowledgeable staff to guide the purchase process.
They aim to eliminate the stigma around purchasing medical marijuana by offering Southwest Montana a comfortable clinic, educated and attentive staff, and the highest-grade strains available.
At Greener Pastures, they strive to deliver an exceptional experience from the moment you walk in our safe and comfortable high-end dispensary. Let their staff help you choose the most effective strain for what ails you.