Description
Dispensary 33 is a full service medical marijuana dispensary. They don't just read lab results, they visit the medical cannabis cultivators to understand how the product is grown, dried and cured, and to inspect, tough and smell it on-site. They investigate how the lab results are generated and cross-check those methods against the gold standards at SC Labs in California. They read read every medical cannabis study and talk to their friends in CO, WA and CA to constantly refine our understanding of the medicinal effects of cannabis strains on various symptoms and underlying conditions..
Their stock is updated daily and their menu offers the most finely and knowledgeably curated selection of cannabis in Illinois. All of their products are originally grown and tested for contaminates, and each bath is selected only after careful consideration of its cannbinoid profile as well as for how it was cultivated, graded and sorted.
Dispensayry 33 is passionate about enabling you to satisfy your basic right to medicate as you see fit; and to obtain your medicine in a beautiful, relaxing environment stocked with the best selections of cannabis, as well as glass, vaporizers, books and anything else they think will bring you relief, pleasire, or hopefully, both. Every choice they make is founded on the core principal of empowering you with both access and knowledge.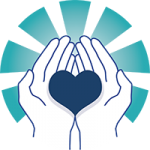 Description
The Healing Clinic is a full service Medical Marijuana Patient Advocacy center. They are a group of doctors and medical marijuana Patient Advocates here to serve Chicago and the surrounding areas. Their goal is to be one of the best cannabis clinics in Chicago, and to faithfully serve the growing patient population in Illinois.
At The Healing Clinic, they assist qualifying patients in obtaining a "Medical Cannabis Registration Card" which allows them to purchase, possess and use medical marijuana in the state of Illinois. They provide a safe, professional, and state-compliant facility where qualifying patients can be seen by compassionate doctors in a comfortable non-judgmental setting.
They also provide their patients with medical marijuana patient advocacy services. Eash patient is assigned a Patient Advocate who will make the process easy and will be available to answer questions about the "Illinois Medical Cannabis pilot Program". Their Advocates
will provide patients with the most up to date and comprehensive information about the law and their rights as registered patients.
They realize the responsibility that they have, being on the forefront of this movement, to educate both qualifying patients and the public about the therapeutic and palliative benefits of medical maijuana. By promoting awareness through their educational services, they hope to eliminate the stigma attached to using marijuana for medicinal purposes.
The Healing Clinic will be the first to provide advocacy education, and certification for qualifying cannabis patients in Illinois.