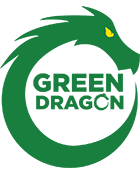 Description
Pot retailer in Glenwood Springs, Colorado
The Green Dragon Cannabis Company specializes in a large variety of hand-cured, locally grown strains. Their knowledgeable staff can recommend the right product for your medical needs or personal pleasure. Our stores carry the best selection of flowers, as well as a wide variety of edibles and concentrates.
They have a huge inventory of both medical and recreational strains of marijuana for sale, including edibles and many more. At this branch, they have both a recreational dispensary and a medical one if you have a prescription.