Description
Insuring Oregon growers, cultivators, manufacturers and retailers of cannabis with quality commercial insurance products designed for the times.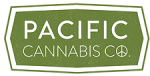 Description
Established in 2015 and Located in Medford, Oregon just off South Pacific Highway.
We pride ourselves on excellent customer service, knowledge of the products we sell and the training we can provide to help with any of our customers needs.
We have a live live display of real marijuana where all the equipment that we sell is being used. Get real answers about the products you want to use.