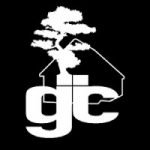 Description
Grow Services
Grow Contractors has multiple specialists, contractors, and technicians on hand combining their talents to build efficient and high yielding grow spaces. Their indoor spaces regularly achieve 2+ pounds per 1000W light. They are constantly testing new methods and technology to stay on the cutting edge of the horticulture industry. Their services include all aspects of cannabis growth and processing, from obtaining a suitable property all the way to finished product. They can also improve your current grow through our consultants for higher yields and lower overhead costs.
Dispensary Contracting Services
They offer total contracting services for your future dispensary or collective. They have years of experience in operating dispensaries successfully and securely. They can find you a suitable location with an agreeable landlord and build it to completion. They also have consultants available who can streamline the operation of your current dispensary in many ways.
Complete contracting services available for dispensaries in any state.
Floor plans optimized for safety and security.
Consultants are available who can maximize your dispensary's potential.
Post Harvest
Let the experts at Grow Contractors help you process your cannabis buds or trim into anything from alcohol tinctures to the finest FMCD (full melt, clear dome) bubble hash. They have substantial experience with many different processes. No matter which you choose, the final product will be potent and pure with their help.
They are also well versed with the numerous lab processes used to grade and test cannabis and cannabis extracts. Do you have to get a setup for testing THC and CBD? They can help you out.
Water extraction (bubble bags): Up to a 55gallon barrel at a time of water hash. They can show you the proper methods and get you the best commercial equipment.
Alcohol extraction: RSO (Rick Simpson Oil), tinctures, winterization techniques.
Dry tumble extraction (kief): They can fabricate custom kiefing barrels
Butane Extraction: They are professional concentrate artists, who can show you how to operate a column extraction rig, then sell you one. They can show you the proper way to purge and then get it tested.
Hash pills: They have years of experience with dosing and formulating many forms of medicinal edibles. Hash pills are the easiest form to ingest for many patients if they don't prefer RSO (Rick Simpson Oil).
Black n' Tan hash mixing: Take some of your finest BHO, mix it 50/50 with a good crumbly kief, and you have the most potent smoke you can find. They can show you methods on how to smoke and produce this and other similar products.
CannaButter and Edible Production and Dosing techniques: They have a professional chef and laboratory working together to develop the highest quality and cleanest edibles. Their products are featured in many dispensaries already and receive rave reviews. They can teach you what they've learned over the years.
Professional Trimming services available on request.